Veera Kerala Varma ascended the throne in 1888, after his brother, who had ruled for 24 years passed away. He was the son of Manku Thampuran of Thavazhi one.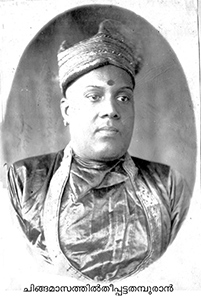 :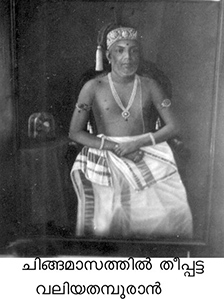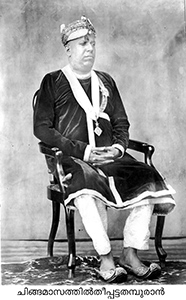 While he was Elaya Raja, he participated in the decision making of the administration because of the physical disabilities of his elder brother, The earlier Raja. He was well educated and quite proficient in English. The British Authorities regarded him with esteem and granted him the title KCIE while he was still the Elaya Raja.
A year later, Dewan Govinda Menon retired. He had Thiruvenkitachariar as Dewan for three years and later Subramaniya Pillai assumed Dewanship. His reign lasted seven years.
The Raja had taken a tour Of India in 1895. Soon after his return he fell ill and never recovered. He died that year in the month of Chingam giving rise to the name Chingamasathil Theeppetta Thampuran ( The one who died in the month of Chingam)